Ready to Be Part of Something Big?
At TimelyCare, we believe in making health care better and more accessible for students everywhere. Doing that takes the brightest minds and biggest hearts. If that sounds like you, then there's a place for you here.
Great health care starts with great medical and mental health care professionals. That's why we're partnering with forward-thinking providers—like you—to change student health for the better. By making healthcare and mental wellness accessible through telehealth services, we're transforming how students get well.
TimelyCare does not unlawfully discriminate on the basis of any status or condition protected by applicable federal, state, or local law.
Please Be Aware of Recruiting Scams
To protect yourself against the increasing number of recruiting scams, please make sure that you are communicating with TimelyCare. We communicate through our corporate website timelycare.com, through corporate emails utilizing our domain name of @timelycare.com, and through lever.timelycare.com. Be vigilant when checking domains because imitators often make very small changes to trick the eye. Additionally, please know that TimelyCare does not use text messaging or public messaging platforms, such as Telegram or Whatsapp, to make initial contact with candidates and TimelyCare will never ask an employment candidate for financial information or for payment of any kind.
The day off for your birthday
Fun, themed office events
Dogs welcome in the office
Recognition for TimelyCare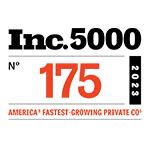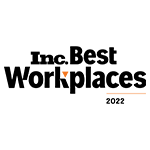 Recognition for TimelyCare
At TimelyCare, diversity, equity, inclusion and belonging are central to our organization and our mission to improve the health and well-being of students. As a virtual extension of campus health and counseling center resources, our entire team is committed to ensuring quality, on-demand, equitable access to care that embraces the background, identities, and experiences of every student we serve. Our diverse and culturally responsive provider network reflects and is proud to serve students who embody diversity in race, ethnicity, gender identity and expression, age, religion and worldview, language, health, ability, sexual orientation, socioeconomic and immigration status, and more. TimelyCare's college and university partners represent a broad spectrum across higher education, and delivering inclusive, evidence-based care that is effective, timely and relevant to each person's lived experience is a common thread that connects all of our students – whoever and wherever they are.
Be Part of Something Great
People are the best part of TimelyCare. When you work here, you work alongside an impressive group of smart, interesting people from all across the U.S.