Virtual Health + Well-Being for College Students in Florida
TimelyCare Offers Expanded Access to Medical and Mental Health Care to Help Florida College and University Students Thrive

TimelyCare is the leading virtual health and well-being solution for students that offers on-demand, 24/7 medical and mental health care that all Florida college and university students, whether enrolled at a private or public institution, can access at any time, on any device, or from any campus. By partnering with TimelyCare, your school can offer remote care for out-of-state students, with services including scheduled medical, counseling sessions, and psychiatry appointments. Plus, our programs are an extension of your existing health and counseling center with full continuity of care and a diverse network of providers.
You can also take advantage of strategic partnerships with Canvas, PyraMED, and The Jed Foundation (JED) to provide seamless care that supports the total health and well-being of your campus. By supporting the health of your campus, you'll be impacting the engagement and retention of students.
USF Partners with TimelyCare for Virtual On-Demand Mental Health Services
Read why the University of South Florida partnered with the leading virtual health & well-being platform. Now, all USF students have access to free, 24/7 mental health care services.
We make it easy for your students want to take better care of their health.
TimelyCare Solves Campus Challenges
As the leading virtual health and well-being solution for higher education, over 200 colleges and universities trust TimelyCare to provide complete clinical care, advanced technology, and expert guidance to improve their students' physical and mental health.
A total well-being approach
With compassionate, expert providers who listen, assess, and care for student needs, virtual health care provides a total well-being solution when on-campus resources aren't available or are overwhelmed.
On-demand access to care
A virtual health and well-being solution enables 24/7 student access to a diverse team of providers, from doctors and nurse practitioners to mental health specialists and health coaches.
Support for student retention
Virtual health care provides your institution cost-effective, high-quality care that directly impacts the health of your campus, which supports student retention.
ICUF + TimelyCare:
Advancing Student Health and Well-being with Virtual Solutions
The Independent Colleges and Universities of Florida (ICUF), in collaboration with TimelyCare an ICUF Preferred Vendor, hosted a conversation on how student-first telehealth solutions can meet health and well-being needs of students.
Hear how how Palm Beach Atlantic University's partnership with TimelyCare enabled its students to thrive on and off campus.
Whether students require medical care or mental health support, our Virtual Clinic offers on-demand care and scheduled appointments with a diverse network of carefully selected providers.
TalkNow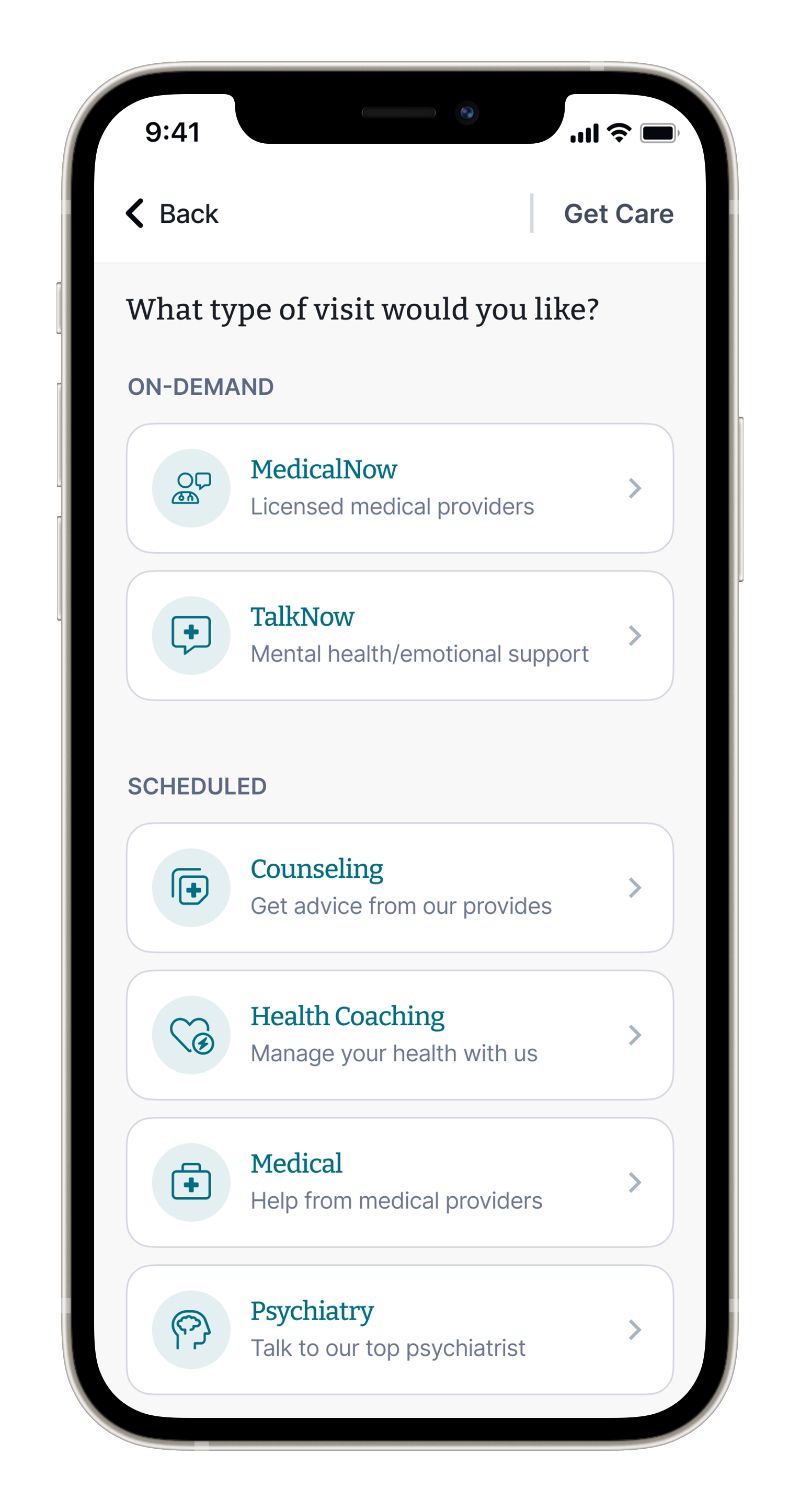 TalkNow
On-demand 24/7, mental and emotional support, health literacy guidance, and crisis management by masters-level behavioral health professionals.
Scheduled Counseling
Psychiatry
Care Navigation
Self-Care Journeys
MedicalNow
Scheduled Medical Care
Health Coaching
Faculty and Staff Support
Peer Community
Let's Talk Virtual Health Care for Florida Students

Complete the form to learn how virtual health and well-being resources can positively impact the total health and well-being of your institution's students.