New Name, Self-Care Resources Reflect TimelyCare's Total Health Solution for Students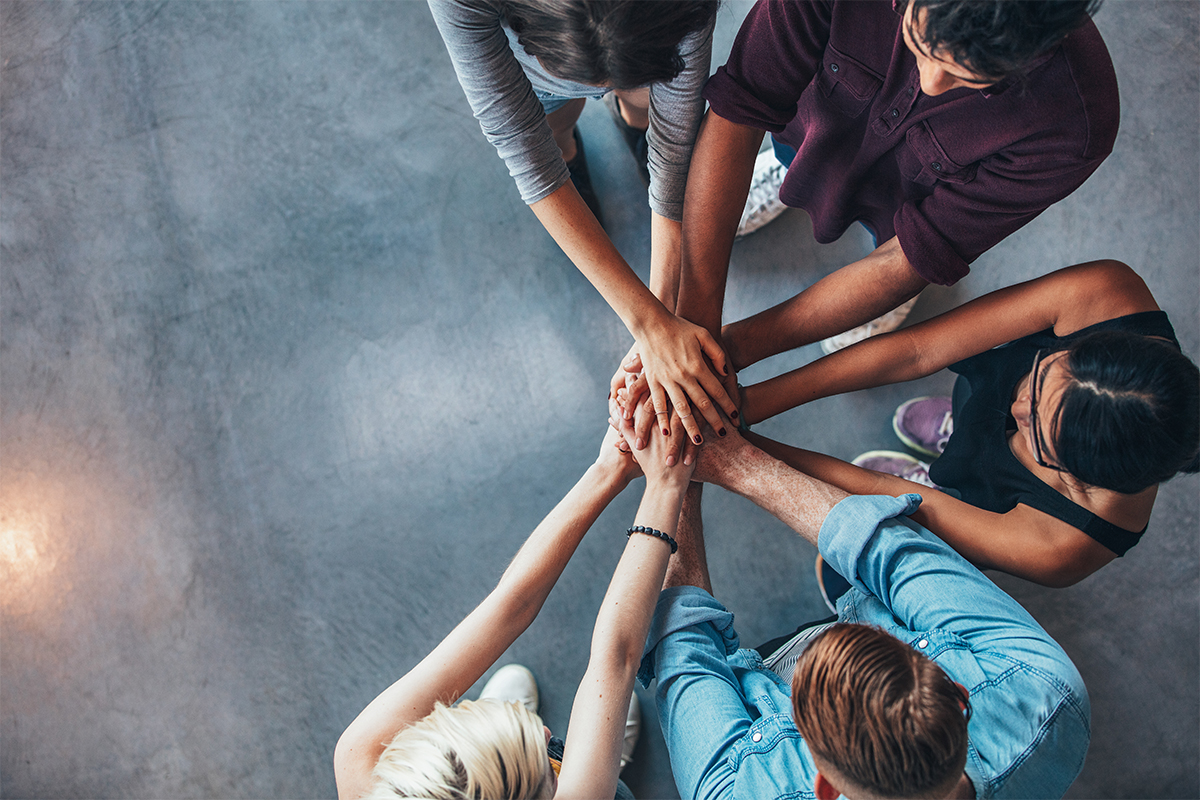 TimelyMD Becomes TimelyCare, Evolving to Meet Ever-Changing Student Needs
(FORT WORTH, Texas) –  TimelyMD, the premier virtual health and well-being provider in higher education, today announced a new suite of product features and new company name – TimelyCare – that reflect continued leadership, innovation and evolution as the preferred total health solution for college and university students.
Designed for and road-tested with student input, the expansion of new evidence-based tools and techniques demonstrates TimelyCare's expertise in and commitment to transforming the way care is delivered to students. This is true for Gen Z, a generation experiencing unprecedented levels of suicidal thoughts and other mental health challenges, as well as non-traditional students who face a mountain of pressures competing for their time and energy.
The inclusive TimelyCare brand represents the company's growth from a pioneering, medical-only telehealth provider to one that now includes an unparalleled portfolio of services that improve student outcomes, including mental health counseling, medical care, basic needs assistance, peer support and self-guided wellness content.
Accessing virtual health and well-being interventions through TimelyCare has never been more important, considering more than half (51%) of students recently surveyed said their health and well-being prevented them from engaging in school at their fullest potential – from reduced productivity to missing class.
"Expanding access to high-quality care isn't enough. TimelyCare empowers students to create their own path to care through a single, virtual solution that delivers the agency, speed, and freedom of choice they've come to expect in their everyday lives," said Luke Hejl, CEO and co-founder. "Three out of four students using TimelyCare already report mental health improvements, and we won't stop there. We will continue to innovate, anticipate and invest in the future to transform care delivery models and drive positive health outcomes that make a difference on our campuses, in our communities and around our world."
New Company Name Demonstrates Evolution and Growth
The TimelyCare brand is a natural evolution that represents the company's mission to improve the health and well-being of college and university students by making virtual mental health and medical care accessible anytime, anywhere.
TimelyMD was founded in 2017 as the first virtual care company focused solely on serving college and university students. After experiencing explosive growth during the pandemic, the company built its own provider network, developed its own technology, and introduced the TimelyCare platform designed specifically for students in 2021. As the company continues to grow and scale – recently having been named the ninth-fastest growing health services company in the country by Inc. Magazine and a top healthcare employer by Forbes – the TimelyCare brand identity will serve students, partners, and employees best in the future.
TimelyCare's refreshed brand portfolio is now live, with a celebratory unveiling at the NASPA Annual Conference April 1-5 in Boston.
New Product Features Prioritize Self-Care and Connected System of Care
According to the World Health Organization, engaging in quality, evidence-based self-care can prevent disease, improve coping skills and enhance health and well-being. For college students, who are often independently navigating their own healthcare for the first time, TimelyCare has expanded its self-care resources to empower students to take ownership of their physical and emotional well-being without the need for a provider visit – improving health agency and literacy at a seminal time in their lives.
With that in mind, TimelyCare has added Self-Care Journeys to its tools and resources to address some of the top issues that impact academic performance, including stress, healthy eating, healthy relationships, anxiety, depression and sleep. Rooted in therapeutic practices and delivered in ways Gen Z prefers to consume content – such as short videos, Instagram-style sliders and explainer articles – each journey contains highly visual, informative and engaging content based on provider-developed, gold-standard approaches.
Jillian Allen, an Active Minds student leader at University of Virginia, says many students feel more comfortable with self-guided and peer support resources they can use on their own time and in their own space.
"Having the more informal ability to share what you're going through without it being an appointment with a counselor is huge," Allen said. "With the Peer Community feature, I think people enjoy getting stuff off of their chest and sharing it anonymously. Reading and responding to the posts, even giving little responses like, 'you're not alone,' helps me in my own life and feeling comfortable to say, 'I think I'm ready to talk with someone.' Whether they take that next step or not is up to them, and they know the option is always available through TimelyCare."
"TimelyCare meets students where they are, at the level of engagement and support they feel safe and comfortable seeking," said Nassim Bickham, Vice President of Care Transformation, TimelyCare. "About half of students who have used our Peer Community or self-care resources have not had a provider visit in the last three months, underscoring the need to empower students with easy and self-guided on-ramps for support, wherever they are on their path to wellness."
From a clinical point of view, a team-based, collaborative approach to caring for the health and well-being of students requires seamless care delivery between in-person and virtual care services. To that end, TimelyCare has introduced TimelyCampus, an improved care collaboration and administrative solution that helps campus partners more easily manage their virtual care program, ensure continuity of care, update customized care protocols and facilitate communication between TimelyCare and campus clinicians. This additional layer of support offers simple ways to access care summaries, track member visits, view care plan referrals and receive notifications about at-risk students. TimelyCampus lightens the load for campus counseling and psychological services staff through unrivaled, real-time visibility and access to the most critical aspects of their program within the platform.
Celebrating Shared Missions and Student Success at NASPA
From April 1-5, student affairs professionals attending the NASPA Annual Conference will find themselves immersed in the new TimelyCare branding. As an official educational partner at NASPA and platinum sponsor of the event, TimelyCare invites attendees to stop by booth #731 in the center of the showroom floor for in-booth presentations by TimelyCare and partner organizations such as Active Minds and The Jed Foundation, live demonstrations showcasing the new self-care features, and interactive booth engagement and giveaways.
On Monday, April 3 from 8:30-9:30 a.m., TimelyCare's SVP of Strategy Becky Laman will moderate a panel of national thought-leaders called "Creating Confidence in Campus Operations" that features:
Janet Smith Dickerson, VP for Student Affairs, The Claremont Colleges Services
Karen Campbell, VP for Student Affairs, Tidewater Community College
Elizabeth (Lee) Carter, Assistant Vice President for Student Wellness and Health Equity, Coastal Carolina University
On Tuesday, April 4 from 8:30-9:20 a.m., Hillary Jones, Case Western Reserve University's Director of Acute Mental Health Care, Crisis Response, and Care Management, and Seli Fakorzi, TimelyCare's Director of Mental Health Operations, will present "Prevention and Postvention Strategies that Save Lives."
"Student affairs professionals recognize that a comprehensive approach to mental health and well-being is essential for driving student success," said Kevin Kruger, President of NASPA. "TimelyCare's vision to help students be well and thrive in all aspects of their lives aligns with the NASPA's holistic approach to health and we are proud to partner with a company similarly dedicated to offering solutions to make a positive impact on student well-being."
About TimelyCare
TimelyCare is the leading virtual health and well-being solution for higher education. Its mission is to improve the well-being of college students by making virtual medical and mental health care accessible anytime, anywhere. TimelyCare includes a range of services, including mental health counseling, on-demand emotional support, medical care, psychiatric care, health coaching, basic needs assistance, faculty and staff guidance, peer support and digital self-care resources. Visit timelycare.com to learn how TimelyCare is inspiring the digital transformation of campus health and the future of student care.